Coaches & Speakers
Professionals who will take you to the next level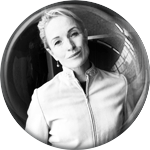 Lene Hansen

Speaker
Bachelor of Science (Psychology)
University of Queensland
Bachelor of Laws
University of London
Masters of Philosophy (Criminology)
University of Cambridge
Cambridge Rowing Blue
Investigator
Hong Kong Securities and Futures Commission
Corporate Litigator
Financial Secretary of Hong Kong
Regional COO for Compliance
ABN AMRO Asia
Regional Head of Programme Management
Royal Bank of Scotland
Management/Compliance Consultant
Bips Global
Keynote Speaker
Various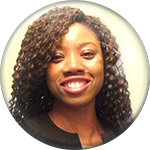 Christiana Imafidon
Blockchain Believer
Christiana, who MIT Technology Review describes as a 'Blockchain Believer' and was named 'one of the most influential women in FinTech' by Harrington Starr. After passing her Maths GCSE at 9 she went on to write a book Maths Manual to help her friends struggling with Maths which sold out on Amazon. At 11, she became the youngest person to embark on undergraduate studies and went onto create a YouTube Channel called Channel of Empowerment, dedicated to Personal Growth for Entrepreneurs. She also has a podcast on personal growth and self-development called 'Your Best Is Yet To Come Podcast.'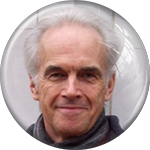 Colin Smith

Listening Skills Specialist
Colin is 'The Listener', a listening skills specialist with a passion for changing the way the world listens.  His listening presence enables individuals to feel heard, to think smarter, and to transform their business and personal relationships by learning how to listen more effectively. Colin has an innate ability to deeply listen, hold space and develop trust with people. He works privately with individuals, enabling them to express their feelings more easily, address their personal concerns, and to articulate their creative ideas. He works with business teams, facilitating the development and improvement of listening and thinking skills to improve business relationships, be more creative and increase the level of trust.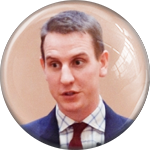 Jon White
Inspirational Speaker, Leadership Consultant & Property Developer
Jon grew up amongst the Royal Marines, his father – John – served for 25 years but whilst wandering around a careers fair aged 14, Jon firmly decided he wanted to be a Royal Marine. He was persuaded to attempt Direct Entry as a Commissioned Officer but at 17 he was initially unsuccessful. A few months later Jon resolved to re-apply and was successful and started Royal Marines Young Officer Training in September 2002 aged 19 at the Commando Training Centre Royal Marines, Lympstone. Jon graduated and completed several tours as a Troop Commander (30 men) and Company Second-in-Command (100 men) before specialising as a Mountain Leader. On successful completion of this course he did a short operational tour in Afghanistan as a Liaison Officer for the Harrier Force and high level ground commanders. His final military command was of 40 Commando's Reconnaissance Troop. It was whilst on patrol in Afghanistan with his Troop that he stepped on a Pressure Plate Improvised Explosive Device and lost three limbs. Since June 2010 he has been on the road to recovery, continually seeking new challenges and proving that a strong will and sharp mind can overcome almost anything.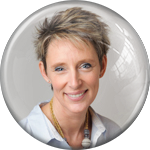 Marie Wright
Executive Coach
Marie is an executive coach who specialises in professional development as well as coaching for women. In particular Marie focuses on helping individuals gain clarity and insight; build confidence and self-esteem; think 'outside the box'; align their values with what they do; and positively transform limiting behavioural traits. Marie works with individuals on a one to one basis providing transformational career coaching to empower her clients to make life-changing decisions that are aligned with their core values and natural talents. Marie's style is relaxed and supportive, balanced with ruthless compassion. She is warm, direct and honest, as well as encouraging and empathetic in her approach. She builds rapport quickly and draws on a variety of creative techniques and tools to help people generate insight into themselves, and by 'holding up a mirror' enables them to get to the heart of the matter swiftly. She is passionate about supporting people to best leverage their strengths, as well as challenging ineffectual behaviours.