Smashing People
The amazing people behind 'The Glass Ceiling Project'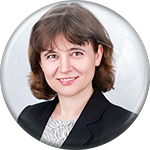 Anastasia Petrova

Regional Director at the Software Company
Anastasia is a regional director at the Software company, delivering bespoke solutions to the Financial Institutions across EMEA. Her career spans from Telecom industry into Banking, and currently she is working with AI experts and Data Scientists, and that collaboration enables her to get wider knowledge in technology and banking transformation and innovation areas. Anastasia is actively campaigning for Diversity and Inclusion in the workplace, and also mentoring and coaching young people to boost their confidence and providing support in their career aspirations. During the last 3 years Anastasia was listed in TOP30 "Ones to Watch" by Brummell for demonstrating innovation, drive and energy, for "making waves" in the finance sector and inspiring others. She was shortlisted for Women in Banking and Finance Awards in the category Champion for Women for personal commitment, application and dedication, promoting and inspiring women in the workplace to reach their full potential. And also listed for Women in Technology Awards in the category Champion for Women. Anastasia was awarded the title Role Model by Generation Success, the platform for young people, that supports the fulfilment of their aspirations and breaking barriers and biases. Anastasia sits on the Board at Anna Fiorentini Theatre and Film school, and also volunteers as Projects Director at Wisdom Foundation, connecting the children around the world to embrace diversity and share the cultural experiences. Anastasia believes that her greatest achievement is being a mother to her teenager Apollo, and she is extremely lucky to have a very supportive husband Steve.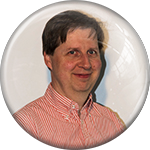 Professor Andrew C Johnson
Environmental Research Scientist
Environmental Research Scientist, Centre for Ecology and Hydrology and a visiting Professor at the Brunel (UK) and Kyoto (Japan) Universities. Andrew is also the co-author of 'How to be a Better Scientist' which helps readers gain an insight into what good science means and how to conduct it. It includes easily accessible guidance on topics such as:
• What characteristics should a scientist have?
• Understanding the hypothesis
• Integrity in science
• Lack of confidence and the embarrassment factor
• Time management
• Coping with rejection
• Interacting with the science community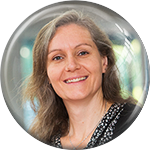 Dr. Cath Bishop PhD

Olympic Rower & Senior Diplomat
Cath Bishop is an experienced speaker who draws on her experience from two high-pressure careers – as an Olympic rower and a senior diplomat specialising in conflict stabilisation – to bring insights into the mindset, behaviours and culture that underpin high performance and effective leadership. https://cathbishop.com/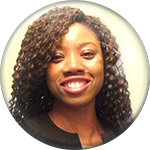 Christiana Imafidon
Blockchain Believer
Christiana, who MIT Technology Review describes as a 'Blockchain Believer' and was named 'one of the most influential women in FinTech' by Harrington Starr. After passing her Maths GCSE at 9 she went on to write a book Maths Manual to help her friends struggling with Maths which sold out on Amazon. At 11, she became the youngest person to embark on undergraduate studies and went onto create a YouTube Channel called Channel of Empowerment, dedicated to Personal Growth for Entrepreneurs. She also has a podcast on personal growth and self-development called 'Your Best Is Yet To Come Podcast.'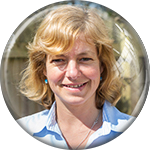 Dr Emma Philpott
Founder & Manager at the UK Cyber Security Forum
Emma is Founder and Manager of the UK Cyber Security Forum, a network of more than 600 small companies working in cyber security across the UK. These companies meet on a monthly basis in 17 regional Clusters. Emma is also leading on setting up a Community Cyber Security Operations Centre (SOC) which will be used as a training centre for neurodiverse individuals in cyber security.  It will operate services to protect the internet of vulnerable members of society commonly targeted by cyber criminals. Emma is CEO of the IASME Consortium Ltd, a company which focuses on information assurance for small companies and the supply chain. IASME worked with the UK government to develop the Cyber Essentials scheme and then was one of the first two Accreditation Bodies for the associated assessment. IASME has issued more than 4,600 certificates to date which amounts to more than 40% of all those awarded.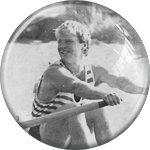 John Wilson

Co-Founder & Director for Citycise Gym
The idea behind the Citycise Gym came about after John was invited to a Wooden Spoon event in London and got in to a discussion with HRH Princess Ann, Ian Lyndsay and Phil Vickery about the issues that rugby players were having in the transition from being a full-time rugby pro in the limelight to civvy street. That they were suffering the same anxieties and depression as soldiers coming to the end of their term. The light came on, he realise that they could work with rugby players. That they could create a rugby based gym where the pros coming out of the game could build their confidence & motivation, teaching and training people with their phenomenal knowledge of sports-fitness whilst building commercial skills.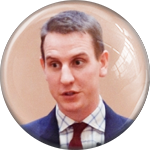 Jon White

Inspirational Speaker, Leadership Consultant & Property Developer
Jon grew up amongst the Royal Marines, his father – John – served for 25 years but whilst wandering around a careers fair aged 14, Jon firmly decided he wanted to be a Royal Marine. He was persuaded to attempt Direct Entry as a Commissioned Officer but at 17 he was initially unsuccessful. A few months later Jon resolved to re-apply and was successful and started Royal Marines Young Officer Training in September 2002 aged 19 at the Commando Training Centre Royal Marines, Lympstone. Jon graduated and completed several tours as a Troop Commander (30 men) and Company Second-in-Command (100 men) before specialising as a Mountain Leader. On successful completion of this course he did a short operational tour in Afghanistan as a Liaison Officer for the Harrier Force and high level ground commanders. His final military command was of 40 Commando's Reconnaissance Troop. It was whilst on patrol in Afghanistan with his Troop that he stepped on a Pressure Plate Improvised Explosive Device and lost three limbs. Since June 2010 he has been on the road to recovery, continually seeking new challenges and proving that a strong will and sharp mind can overcome almost anything.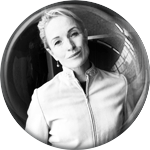 Lene Hansen

Founder of the Glass Ceiling Project
Bachelor of Science (Psychology)
University of Queensland
Bachelor of Laws
University of London
Masters of Philosophy (Criminology)
University of Cambridge
Cambridge Rowing Blue
Investigator
Hong Kong Securities and Futures Commission
Corporate Litigator
Financial Secretary of Hong Kong
Regional COO for Compliance
ABN AMRO Asia
Regional Head of Programme Management
Royal Bank of Scotland
Management/Compliance Consultant
Bips Global
Keynote Speaker
Various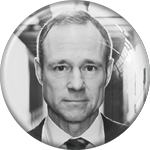 Mark Northwood
Principal and founder, Bips Global Ltd
Respected industry leader with extensive knowledge and understanding of global trading, asset management and financial services regulation. With Bips I am collaborating with firms large and small to find pragmatic solutions to the challenges of the digital trading age. www.bipsglobal.com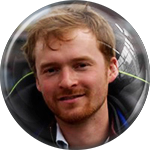 Richard Poole
Talent Coach
Talent development coach working for British Rowing to identify, recruit and develop potential future Olympians. With a background in engineering I love systems and problem solving. Talented ambitious people always find new ways to break systems and cause problems so every day is interesting.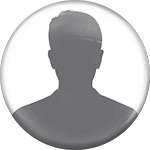 Stephen Hopper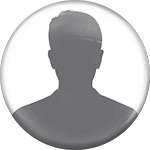 Thomas Kaplan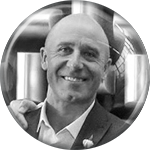 Tim Wickens
Design Director
Tim has been in the design industry for over 30 years. Working both B2B and B2C his primary role is to fully understand the needs of the client's business to then be able to critique and judge ideas and approaches, ensuring that only work which properly fulfils the brief is presented.
Having evolved with the industry, Tim's management experience ranges through creative design and advertising, artwork for litho printing, website development and software programming.
Tim has worked with Lene to develop the Glass Ceiling website into something which fulfils her wishes from the visual perspective and which also delivers her valuable information via a controllable platform.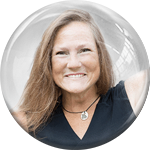 Tracy Schmitt
International Motivational Speaker, Best Selling Author, & Decorated Athlete
The Glass Ceiling Project owes a huge debt to the motivational powers and support of the wonderful Tracy Schmitt. Learn more about her here: www.unstoppabletracy.com